Resources to Teach and Learn Chemistry
The ChemCollective is a collection of virtual labs, scenario-based learning activities, tutorials, and concept tests. Teachers can use our content for pre-labs, for alternatives to textbook homework, and for in-class activities for individuals or teams. Students can review and learn chemistry concepts using our virtual labs, simulations, and tutorials. The ChemCollective is organized by a group of faculty and staff at Carnegie Mellon who are interested in using, assessing, and creating engaging online activities for chemistry education.
Featured Resource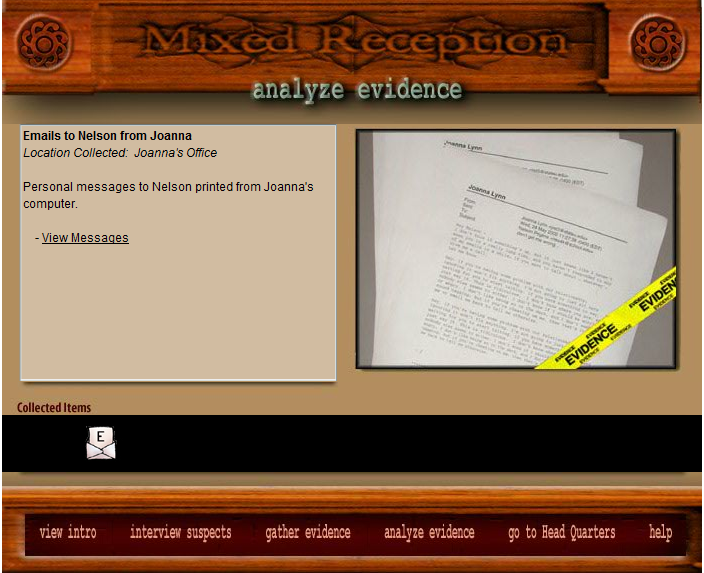 In the game Mixed Reception, students use molar mass calculations, the scientific method, and basic knowledge of chemical reactions to solve a murder mystery. Students interview suspects and gather evidence as they solve the case.